As our "Happy Thanksgiving" to you, ArieScope has started our biggest sale yet for BLACK FRIDAY with all new merchandise, drastically lowered prices on some of our biggest and rarest items, and a special promo code ("blackfriday") that you can use (now through Sunday night December 1st) during check-out to save an additional 15% on your entire order!  For the first time ever, we are now offering autographed DVDs and Blu-Rays on all of our available titles, a select number of "Holliston Nation" T-shirts in BLACK, rare posters at ridiculously low prices, the FROZEN CD soundtrack, and by popular fan-demand… a brand new limited edition "Holliston – SHINPADS" shirt.  Start your holiday shopping early, check out our merchandise store here, and take advantage of this amazing sale while our stock lasts!  Remember, we're a production company not a retail outlet… so when this stuff is gone, it's usually gone for good.
UPDATE: THIS SALE IS NOW OVER.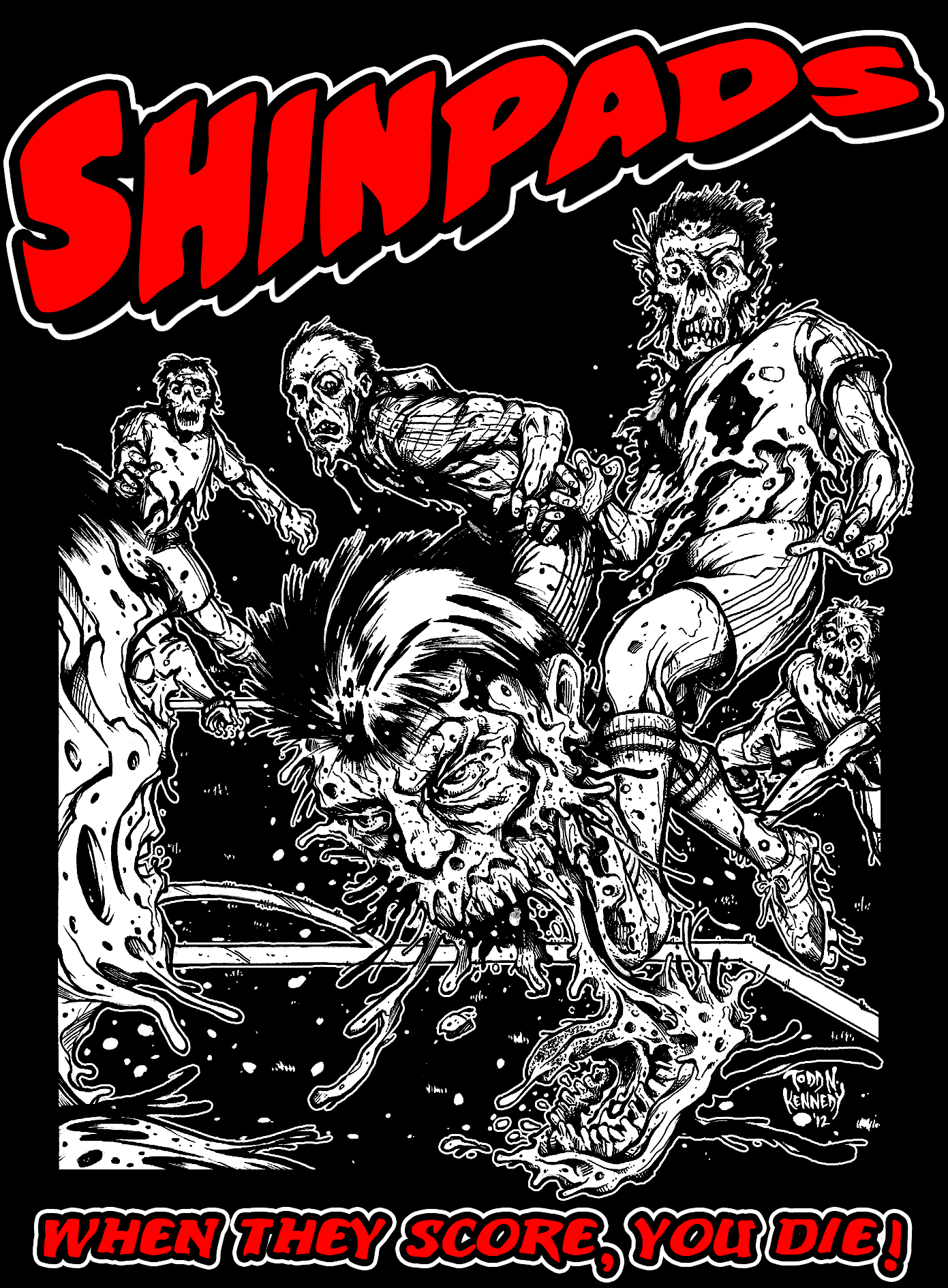 "SHINPADS" artwork by fans Amanda Rebholz, Todd Kennedy, and Joe Garcia.