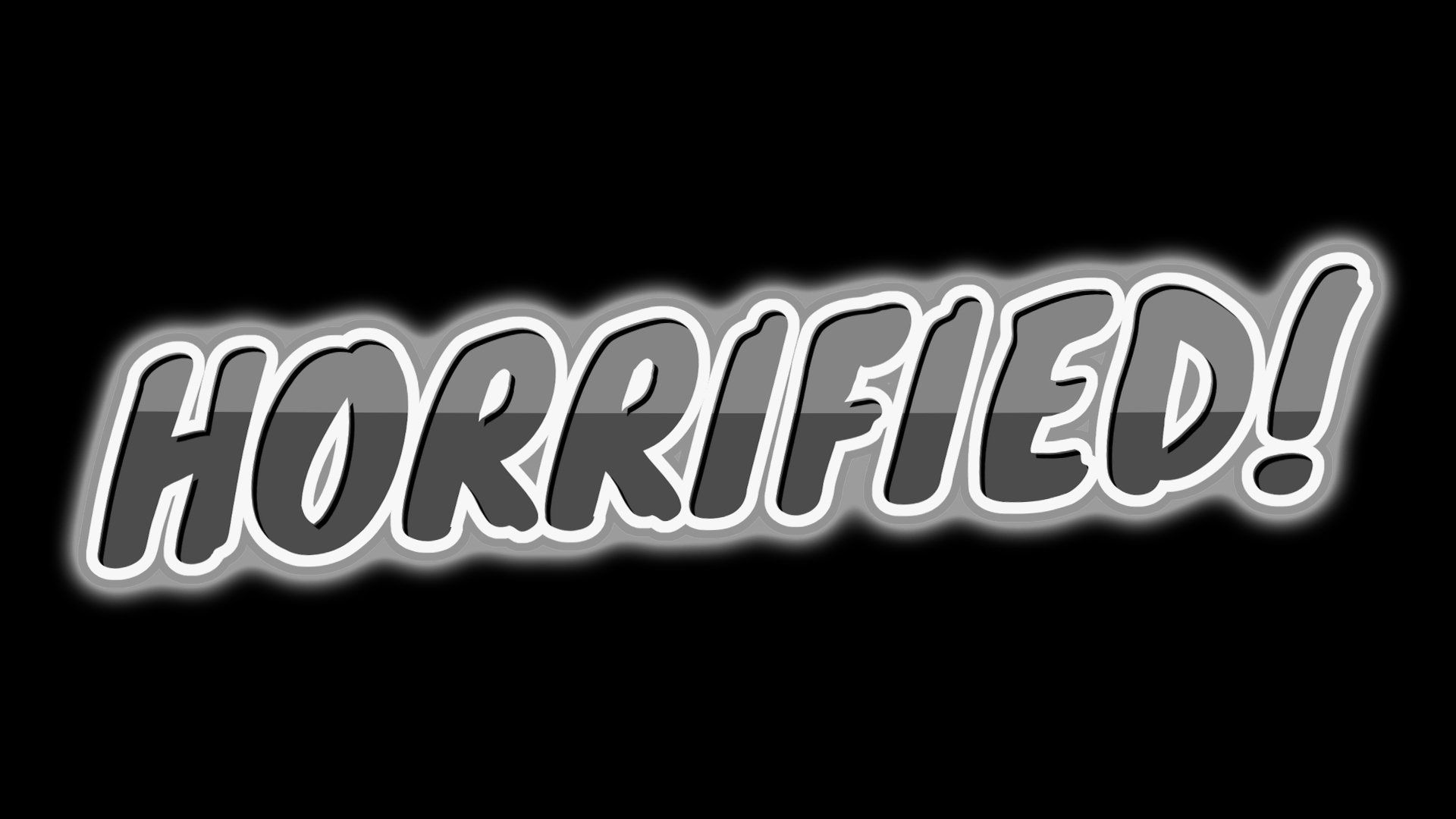 Official Press Release:
Los Angeles, CA.  Today ArieScope Pictures announced their third original on-line series Horrified, a confessional-style reality show where notable artists from all aspects of the entertainment industry reveal their most horrifying personal stories.   Following ArieScope's first two original series Adam Green's Scary Sleepover and 20 Seconds To Live, Horrified will premiere Friday July 17th on www.ariescope.com. The seventeen episodes will be released consecutively every Friday through Halloween and will be free for audiences to enjoy.  Corri English (Holliston) will host the series created by directors Adam Green (Hatchet) and Sean Becker (The Guild).  "Sometimes our own lives can be the real horror movies," says English.  "Everyone has that one story that just makes you cringe or have to peek through your fingers while listening to it and with this series we're all about sharing those stories.  I guess you could say that Horrified is part horror, part comedy, and full therapy."   A trailer featuring just some of the many artists that will be contributing their own personal horrifying stories in the series was released on-line today.
WATCH THE TRAILER HERE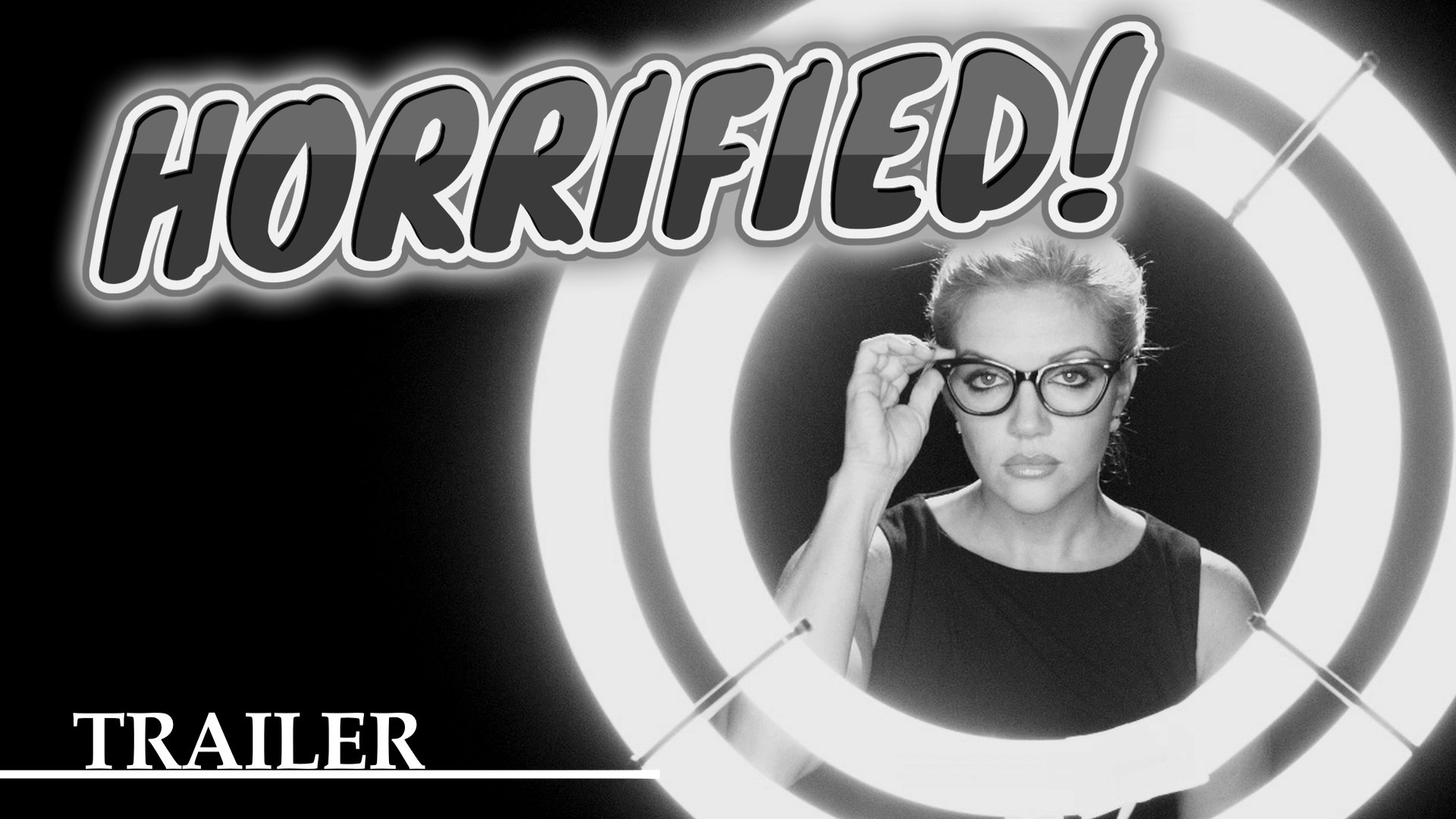 "The concept for Horrified was born out of our experiences creating content like the weekly Movie Crypt podcast and Scary Sleepover," says Green who will be producing and directing the series along with Becker.  "We've found that the audience always has the most visceral response to the personal stories that truly humanize the artist sharing them.  Whether it be a scary story, a humbling tale, or confessions of real fears, pulling back the curtain forges a very strong and unique bond between the entertainer and the audience."  The tales shared in Horrified will range from terrifying real life experiences to comical moments of humility.  The guest list will not only be limited to famous actors and celebrities, however.  "We felt that it was important to also showcase artists who are not typically given the opportunity to get in front of the cameras," says Becker.  "We'll also be including stories from producers, writers, directors, composers, 1st assistant directors, and more.  No matter which specific role an artist might play in any given production, we're all story tellers first and foremost."
"The response we've received for Sleepover and 20 Seconds has just been incredible," says Horrified's cinematographer and executive producer Will Barratt.  "The second season of Sleepover will likely start running around Halloween but we didn't want to have a break in the great momentum that we've been building with the rapidly growing audience for these weekly original series.  They're just so fun to make and the instant feedback and on-line interaction that we receive by consistently putting out new content on the site every week is as addictive for us as it is for the fans that watch it."   By the time the season finale of Horrified airs, ArieScope.com will carry over 100 free short films on the website. "When Will and I first started offering short form content on ArieScope's website back in 1998, streaming video was still a fairly new thing," adds Green.  "Over the seventeen years that we've been making movies our website has played a major role in branding our production company and these short format projects have proven to be a terrific way to stay connected with our audience in between the feature films.  It isn't easy to consistently produce these side projects but in the end it is always, always worth it."
While Horrified episodes will also be offered in censored versions on ArieScope's popular YouTube channel (over 3.2 million views to date), the un-censored, "more horrifying" versions will be exclusive to ArieScope.com.
** ** ** ** ** ** ** ** **
About ArieScope Pictures: Founded in 1998 by writer/director Adam Green, cinematographer Will Barratt, and producer Cory Neal, ArieScope Pictures is a feature film and television production company that has produced two seasons of the sit-com Holliston and nine feature films to date including the popular Hatchet trilogy, Frozen, and this year's Digging Up The Marrow.  The company's website ArieScope.com currently offers over 80 free short films, two different original on-line series, exclusive behind the scenes information about the company's feature films, Adam Green's personal blog, and an on-line store.