The wait is over!  Adam Green's SCARY SLEEPOVER is back with Season 2!  Legendary actor and horror icon Tony Todd (CANDYMAN, FINAL DESTINATION, HATCHET, THE ROCK, STAR TREK) joins Adam for the very first slumber party of Season 2.  Ketchup is used in odd ways, Spanish Dracula is discussed, and Tony bravely opens up about his greatest personal fears in what is easily the most emotional episode of SCARY SLEEPOVER to date.  So put on your favorite pajamas, grab a pillow, and say "Candyman" in the mirror five times (if you dare) because Episode 2.1 "Tony Todd" is now playing - free and uncensored – in our Original Series section.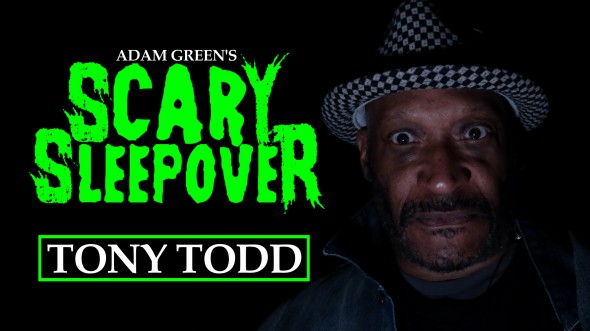 Be prepared.  The Season 2 premiere is the heaviest episode of the series yet.
New episodes of Adam Green's SCARY SLEEPOVER premiere every Wednesday from now until April 6th exclusively right here on ArieScope.com.