On this week's new episode of The Movie Crypt podcast, make-up artist Desiree Falcon (HOLLISTON, DIGGING UP THE MARROW) gave Adam Green and Joe Lynch super sexy makeovers.  Now it's up to YOU to decide which guy will be crowned "MISS MOVIE CRYPT!"  Just watch the short video of Adam and Joe's makeovers that is posted here and leave a comment with your vote!  Will it be Adam Green or Joe Lynch who prevails as "MISS MOVIE CRYPT?"  YOU decide!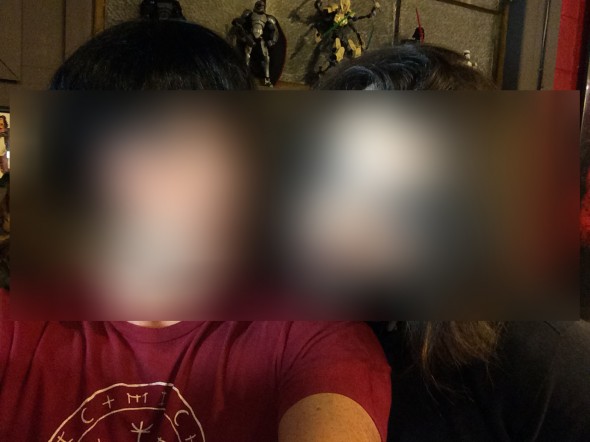 Two men enter – one man leaves (in women's make-up) on this week's new Movie Crypt!
NOTE: You can post/vote as many times as you want, but all votes for Arwen will be disqualified as she is NOT competing in this pageant. It just wouldn't be fair for Arwen to compete when she's clearly already the true beauty Queen of The Movie Crypt.