The first issue of the new HATCHET comic book series from American Mythology (Issue 0 "The Ballad of Jack Cracker") is here!  Last night some of the original film's cast and crew participated in an in-store signing at Dark Delicacies Bookstore in Burbank, CA where every last comic in stock sold out within just 30 minutes and as you'll find in your local stores, the issue is flying off the shelves…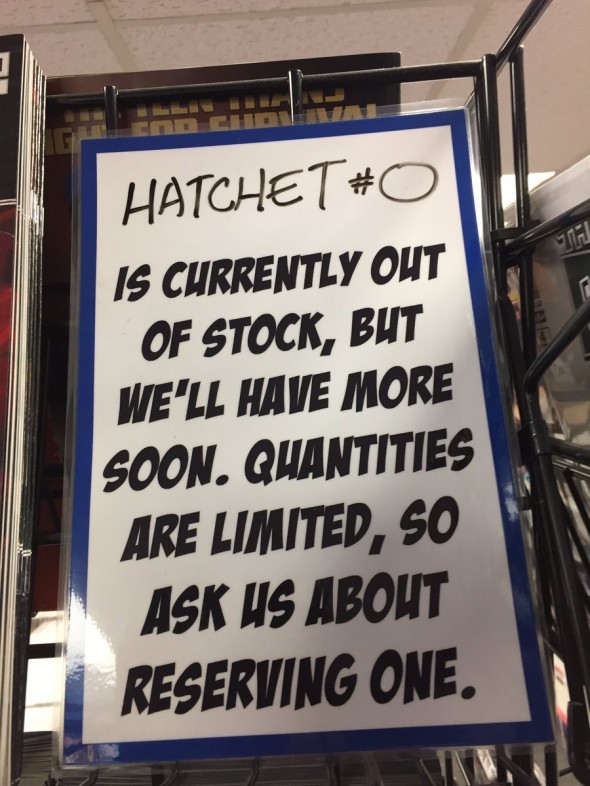 A "SOLD OUT" sign from a local comic store.  Issue 0 sold out within 2 hours of hitting shelves!!
ArieScope received our stock from American Mythology late last night, so starting today our warehouse will be shipping signed copies to the fans that pre-ordered from us.  Adam Green is signing them and our staff is packing and shipping them out as fast as they can- so expect yours to arrive any day now!  Best of all, you won't have to wait too long for more "Victor Crowley" as the next issue will be released this October!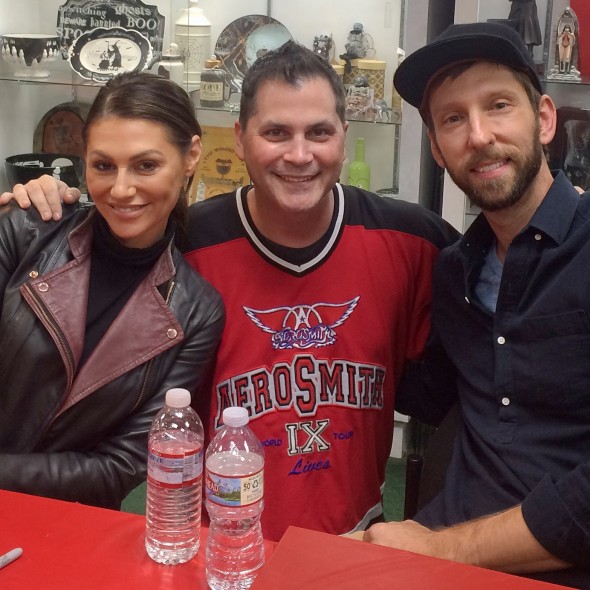 Joleigh Fioreavanti, Adam Green, and Joel David Moore at Dark Delicacies.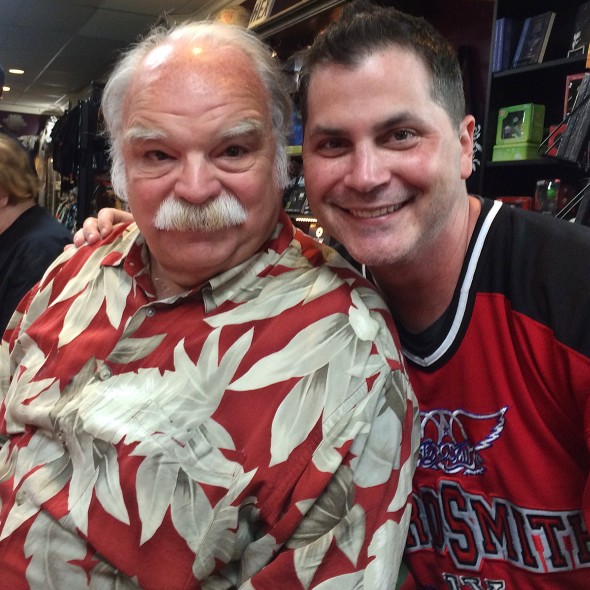 Richard Riehle and Adam Green at Dark Delicacies.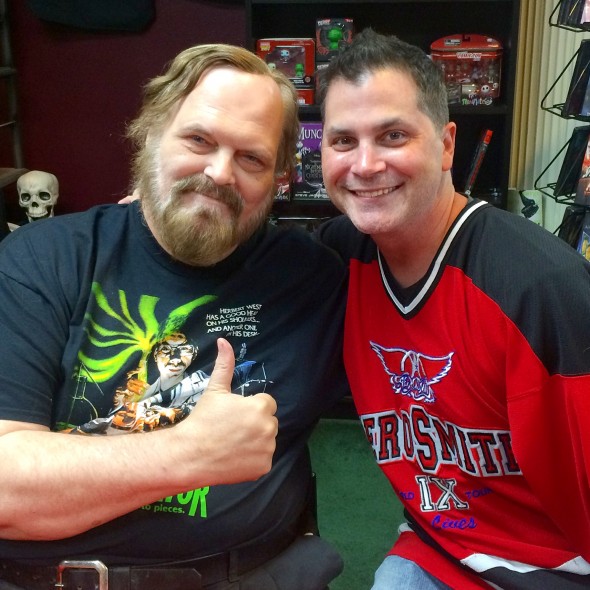 John Carl Buechler and Adam Green at Dark Delicacies.
Thank you to all of the Los Angeles HATCHET fans that made last night's in-store appearance such a massive success!  We love you all!