ArieScope mourns the loss of filmmaker George A. Romero (NIGHT OF THE LIVING DEAD, CREEPSHOW, and so very many more).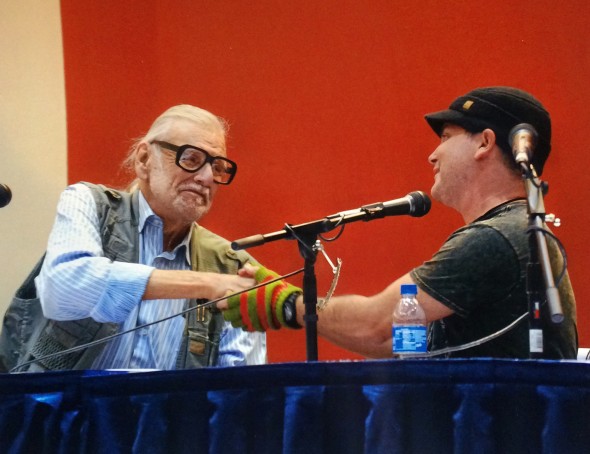 George A. Romero and Adam Green – "Rock And Shock" in Worcester, MA 2015.
From Adam Green: " I am heartbroken over the loss of George Romero.  If not for George, there is a very good chance that my generation of filmmakers would never have started doing what we do.  He was the pioneer of independent cinema and the father of an entire sub-genre, but on a personal level George was also always so kind, so generous, and so encouraging to me over the many years that I was lucky to know him.  I'll never be able to understand the saying "don't meet your heroes" as I've been fortunate enough to meet so very many of mine over the course of my career and they have all lived up to (if not surpassed) every self-imposed expectation I ever could have placed upon them.  George was one of the greatest examples of that.  At a time when I was all but lost in grief, mourning, and self-doubt, he literally put his arm around me and reminded me that what I do is important, that I mattered, and that I needed to keep going…"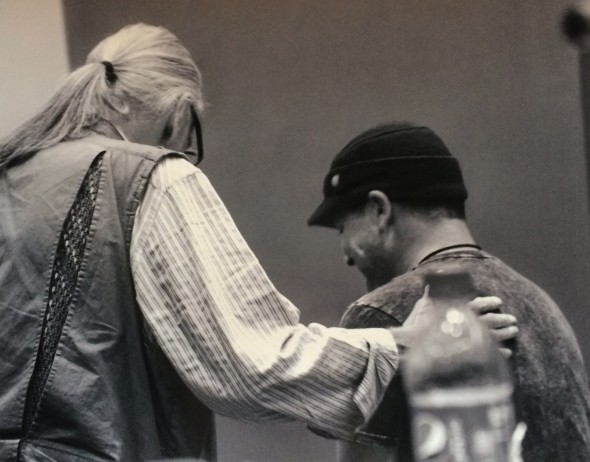 A pivotal moment.
"I'll be able to say so much more about what George was actually saying to me in the above photo when my new film is unveiled/announced later this year, but I can't stress enough that my upcoming film only exists because George told me to make it.  This photo was taken as George and I were exiting the stage together at Rock & Shock 2015.  A wonderful fan in the crowd took the picture and so generously printed it out and brought it to my table the next day.  He said, "I'm not sure what was being said here but I could tell it was important.  I thought you should have this."  The photo has hung over my desk ever since."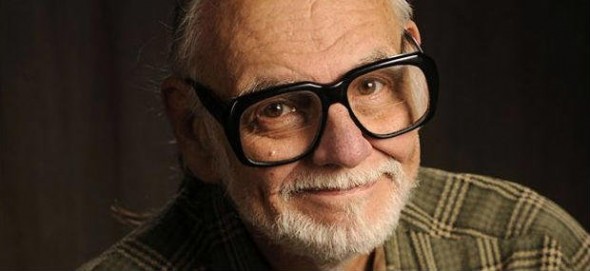 "If you can change one thing- everything will change." – George A. Romero
"Goodbye, George.  Though you couldn't stay long enough to see what you actually did for me,  I have no doubt that you'll be smiling down over your huge glasses at each and every screening.  Your legacy, your art, and your trail blazing spirit will live on forever through all of us that you inspired to pick up a camera and tell a story.  Sleep well, Master."                                                   – Adam Green, July 17, 2017