In addition to Adam Green's scheduled appearance at the Mile High Horror Film Festival in Denver, Colorado (October 1st – 4th), it was announced today that Adam has added a second appearance this Halloween season and will be heading back to his hometown area when he appears at the annual "Rock And Shock" convention (October 16th – 18th) in Worcester, Massachusetts. More specific information about both events is coming soon, but for the Boston-area fans that have been so loud in asking Adam to come back to "Rock And Shock"… your voices were heard and Adam will be home with you all again soon.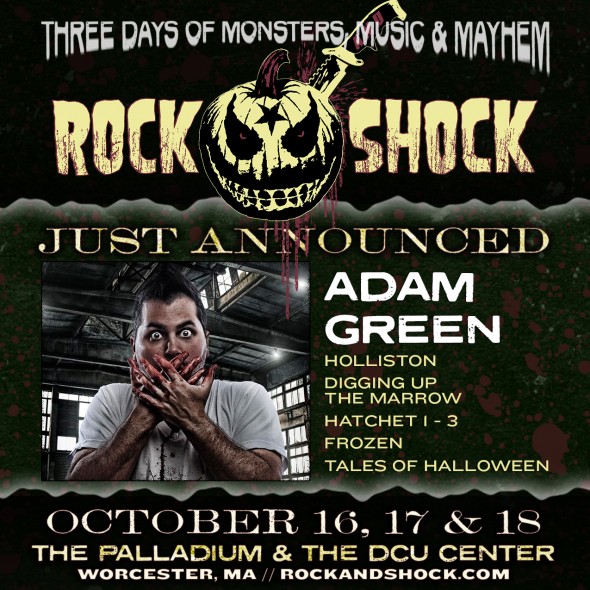 Meet Adam Green October 16th – 18th in Worcester, MA!
For tickets and more information about "Rock And Shock," visit the official site here.