HOLLISTON "The Complete Second Season" is now available on Blu-Ray with 340 minutes of content including cast commentaries and over 70 minutes of exclusive special features. Is your local retail store already sold out? We highly suggest purchasing the Blu-Ray on-line either from your preferred retail outlet or here in our "Buy Stuff" section where your copy will come autographed by series stars Adam Green and Joe Lynch as our way of saying "thank you" for supporting the show and the artists directly. Season 2 is also available digitally on iTunes, Amazon streaming, and XBOX Live. Note: The hour-long uncut Christmas Special is only available on the Blu-ray or on iTunes.
Select cast and crew appeared together at an in-store autograph signing at Dark Delicacies in Burbank, CA on April 8th to celebrate the release of the Blu-Ray. The turnout was incredible with HOLLISTON fans lavishing the cast with personal letters, cards, and other handmade gifts expressing their condolences for the late Dave Brockie ("Oderus Urungus").
Every copy in the store was sold out in under an hour.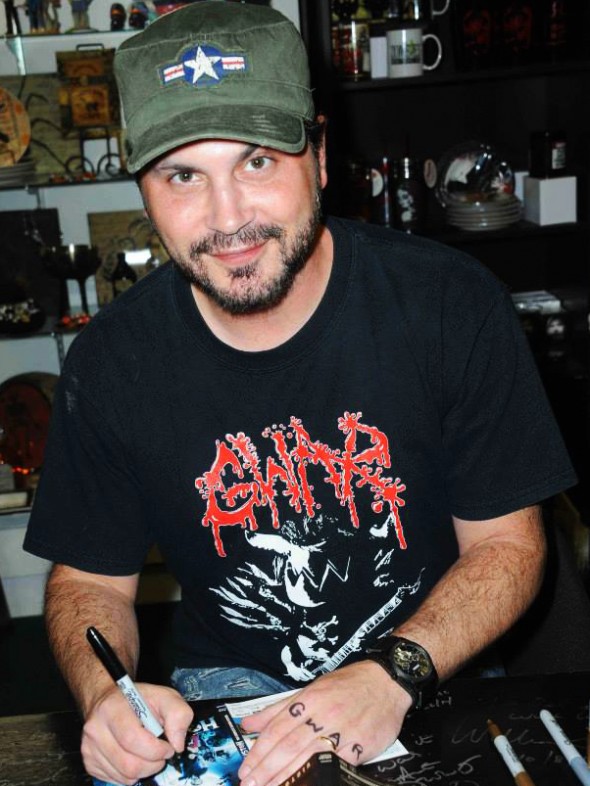 Adam Green at Dark Delicacies in Burbank, CA April 8, 2014.  (Photo by Al Ortega.)