The first episode of Adam Green's new series SCARY SLEEPOVER launched today, featuring Kane Hodder as the inaugural guest.  Find out what Kane Hodder is really afraid of by watching the episode on ArieScope's YouTube Channel, or even better… watch an extended and uncensored version of the episode here in our "FILM & TV" section.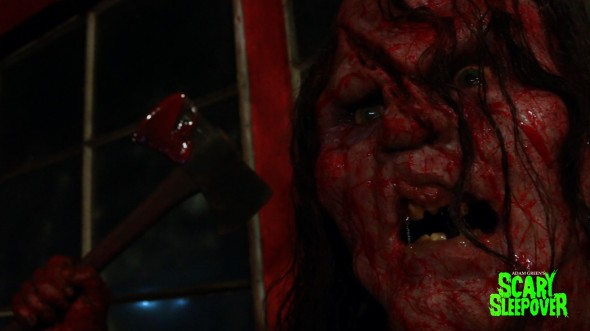 Episode 2: "Tiffany Shepis" launches next Friday, March 13th.
Upcoming guests this season include Derek Mears, Sid Haig, Darren Lynn Bousman, Danielle Harris, Tony Todd, Bill Moseley, Tom Holland, Laura Ortiz, and more.