ArieScope's new film DIGGING UP THE MARROW arrives on DVD and BLU-RAY this Tuesday March 24th and if you live in Los Angeles you can meet writer/director/actor Adam Green, cinematographer/actor Will Barratt, actor Kane Hodder, actress Sarah Elbert, creature sculptor Greg Aronowitz, and creature make-up FX artist Robert Pendergraft at Dark Delicacies in Burbank where they will be autographing copies of the movie (and anything else you bring for them to sign) in the store.
Dark Delicacies – 3512 W. Magnolia Blvd. Burbank, CA 91505.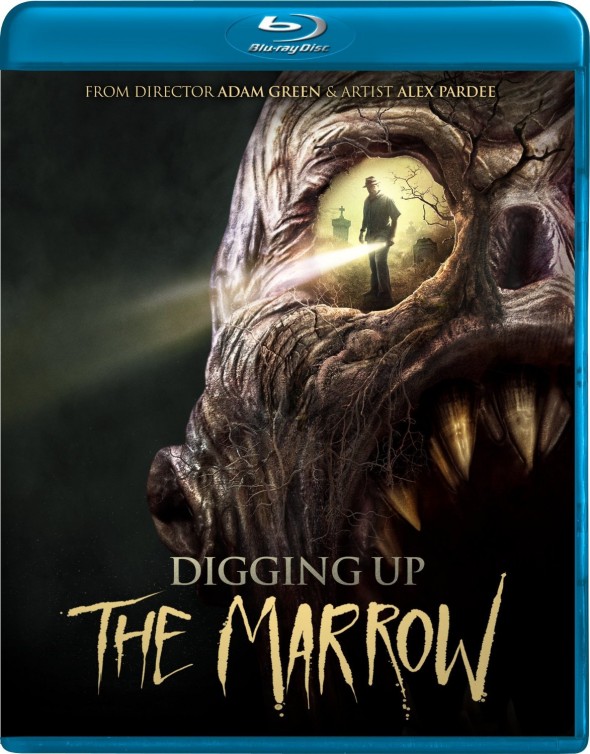 Copies of the film (autographed by Adam Green) are also available in our on-line store right here.  Purchasing the film from ArieScope.com supports the artists directly and helps keep our studio going, so thank you in advance!