For their very special 100th episode of THE MOVIE CRYPT podcast Adam Green and Joe Lynch welcome their biggest guest yet… writer/director/producer Chris Columbus (GREMLINS, THE GOONIES, HOME ALONE, MRS. DOUBTFIRE, HARRY POTTER, PIXELS)!  Listen to this extremely rare 2-hour all access pass into the minds of one of Hollywood's biggest titans on iTunes or on Geek Nation right here.  A new episode of THE MOVIE CRYPT airs every Monday at 10am PST.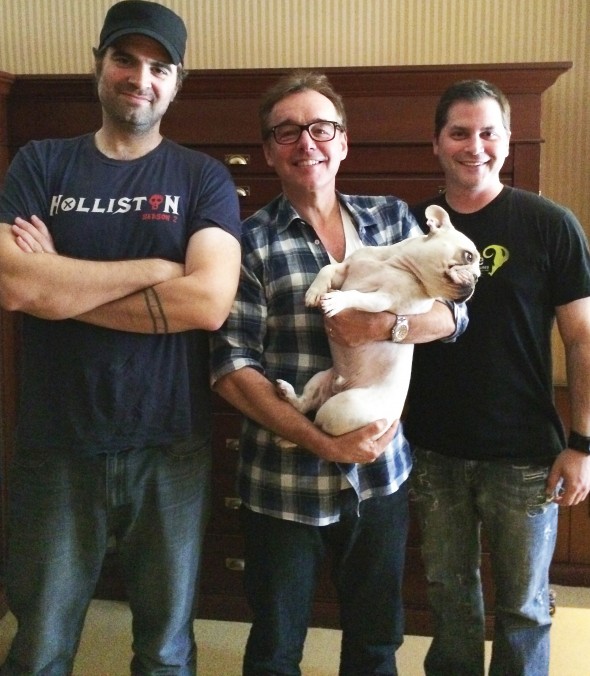 Joe Lynch, Chris Columbus, "Grandpa", and Adam Green
Congratulations to Adam and Joe (and Arwen, too!) on this milestone achievement and thank YOU for making THE MOVIE CRYPT the most popular podcast on the internet about filmmaking and the true behind the scenes of the entertainment industry.  With an average of 1/2 a million listeners now tuning in each week, THE MOVIE CRYPT has truly become a source of inspiration and a form of audio film school for so many aspiring and working artists around the world.  Who would have ever thought?