To celebrate the season finale of 20 SECONDS TO LIVE and series premiere of HORRIFIED… we're having a special "20 HOURS TO BUY SALE" today (July 17th) from 12:01am PST until 8:01pm PST! Just use the promo code "horrified" at check-out to save an additional 20% off of everything available in our on-line store!  Many items will be permanently retired once they have sold out – so act fast and get some!  We have to make room in our warehouse for some all new, super exciting merchandise that is coming wicked soon…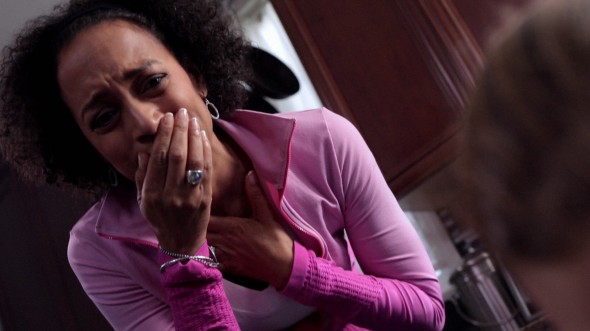 Actress Susan Neal from the season finale of 20 SECONDS TO LIVE is "horrified" over this sale.
NOTE: The promo code will only work on Friday 7/17 between the hours of 12:01am PST and 8:01pm PST and is case sensitive so be sure and use all lower case letters when typing "horrified" in the promo code box at check-out.