Adam Green will be joining the cast and crew of TALES OF HALLOWEEN tonight at 6pm PST for an in-store appearance at Dark Delicacies Bookstore in Burbank, CA as they sign ultra limited movie posters created for the upcoming release of the film by legendary artist Drew Struzan!  To commemorate this special appearance in support of this incredible new Halloween anthology movie, Arwen will also be making a rare in-store appearance!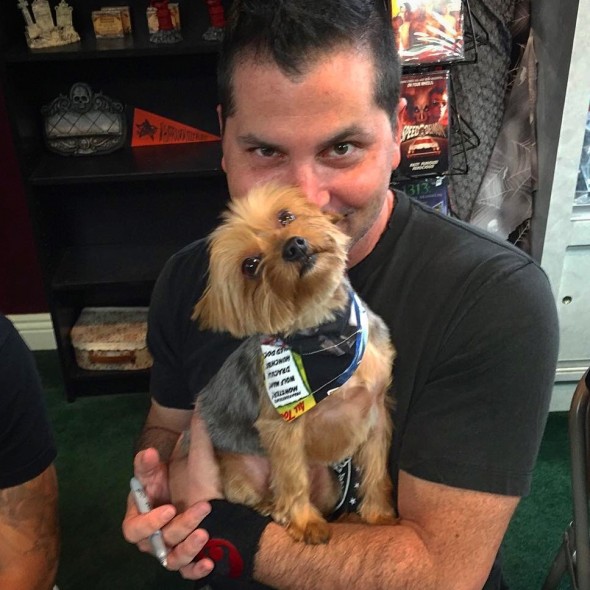 A rare in-store appearance from Arwen! (Photo by Ted Bracewell)
Artist Drew Struzan will be there in person along with much of the cast and crew to sign your poster.  So how do you get one?  Well, there will only be 400 of these Drew Struzan posters made and all you have to do is buy a ticket to the movie!  Come with a proof of purchase for your ticket to one of the film's upcoming screenings here in Los Angeles at either Screamfest or Cinefamily or with a proof of purchase for ordering the film on Vimeo here.  Sorry, these posters cannot be ordered on-line.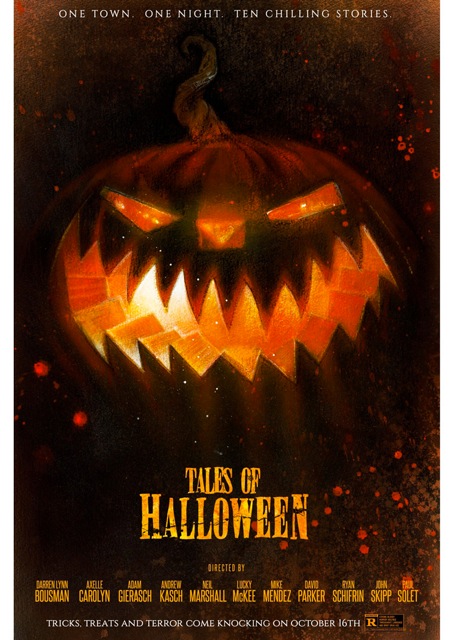 TALES OF HALLOWEEN poster by Drew Struzan
Adam Green plays "Officer Carlo" in TALES OF HALLOWEEN, a new horror anthology opening Friday October 16th in select theaters and on VOD platforms everywhere across America.  With segments from writer/directors Neil Marshall (THE DESCENT), Darren Lynn Bousman (SAW 2-4), Lucky McKee (MAY), David Parker (THE HILLS RUN RED), Axelle Carolyn (SOULMATE), Mike Mendez (GRAVEDANCERS), Adam Gierasch (AUTOPSY), Paul Solet (GRACE), Ryan Schifrin (ABOMINABLE) and Andrew Kasch / John Skipp (NEVER SLEEP AGAIN, A NIGHTMARE ON ELM STREET 5: THE DREAM CHILD)… and with a cast filled with more genre icons than you can possibly count… TALES OF HALLOWEEN will surely become a seasonal classic that you'll want to watch every Halloween for years to come.  One town.  One night.  Ten chilling stories.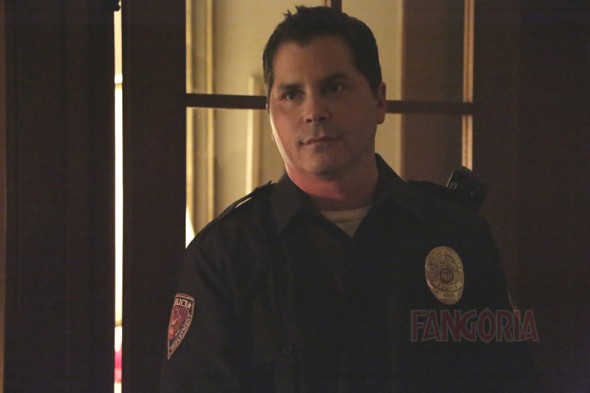 A man in uniform…
Dark Delicacies is located at 3512 W. Magnolia Blvd in Burbank CA.  818-556-6660