ArieScope Pictures has partnered with American Mythology (STARGATE ATLANTIS, THE THREE STOOGES, THE LAND THAT TIME FORGOT) to bring you a full series of HATCHET comic books starting in 2017.  Based on Adam Green's popular slasher franchise, American Mythology promises to take HATCHET in bold new directions with a series of planned story arcs revolving around genre icon "Victor Crowley."  A seasoned cast of veteran artists will bring the stories to life including Andrew Mangum (RE-ANIMATOR, EVIL ERNIE) who will be drawing the gory interiors and Greg LaRocque (THE AVENGERS, THE FLASH), Buz Hasson (THE LIVING CORPSE), and Ken Haesser (ARMY OF DARKNESS, BACK TO THE FUTURE) providing the gorgeously horrific covers.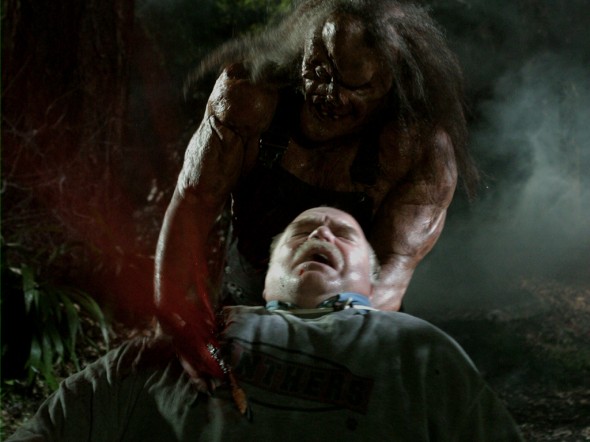 Victor Crowley slashes his way into comics next year!
More details, artwork from the comics, and specific release dates for each issue will be available soon.  One thing is for certain… the printers better stock up on red ink!