You can now pre-order your autographed vinyl record of HADDONFIELD's "Ghosts Of Salem" in our BUY STUFF store here. The vinyl is set to be released on Friday October 13th through ArieScope Records/EMP Label Group but you can only get a copy autographed by lead singer Adam Green here through ArieScope!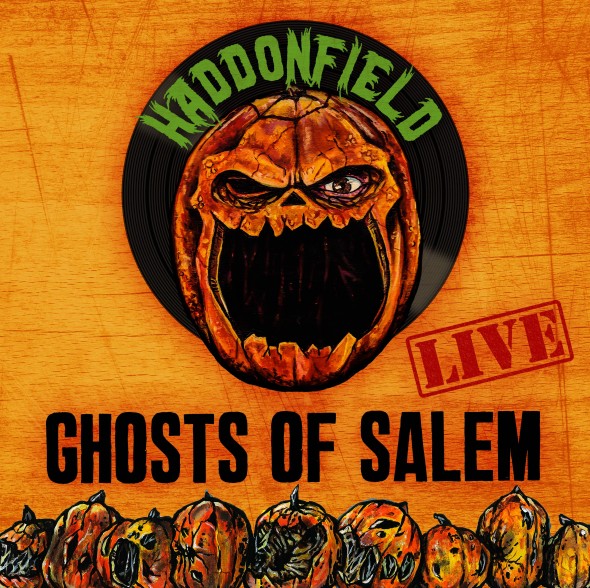 HADDONFIELD CDs, LPS, promotional posters, T-shirts, and bundle packages are all being offered for pre-order directly from our partners at EMP here.  But only ArieScope.com is offering autographed vinyl records of the release.  "Ghosts Of Salem" will be available digitally (wherever you buy digital music) on September 15th with the CD and LP arriving on October 13th- the very same weekend that HADDONFIELD will be performing at "Rock & Shock" in Worcester, MA.  [NOTE: We cannot guarantee that we will have copies of the record on hand at "Rock And Shock" as it all depends when the units arrive to our warehouse.  If we DO have them in time than we will bring a select number of copies to the convention.)  By pre-ordering through us you not only save $5 off of the eventual list price we'll be selling these for when they are in stock ($40)… you also guarantee that you actually get a copy as these are being manufactured in a limited supply.  (Plus- we always ship pre-orders first.)
Hear HADDONFIELD's song "Among The Dogs" during the opening 10 minutes of THE MOVIE CRYPT, Episode 217 "Don Mancini" here.

"Curse the gods, live among the dogs… it's time to get high again."