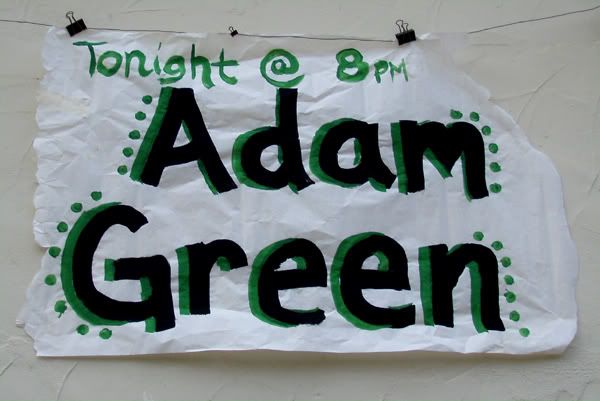 I had barely stepped off the plane from my unbelievable double-premiere weekend in Montreal and I was immediately on a boat sailing to Catalina Island to be the guest speaker at Catalina Sea Camp.  From time to time I am asked to come speak at a random high school, college, or other large gathering of young people.  And more so than the festivals, premieres, parties, conventions…this is the sort of thing that is ALWAYS the most rewarding in my opinion.  You can have some success- but it's those moments where you get to go and make a positive impression on somebody else where you really feel good about what it is you do and what it is you have done.
A friend of mine named Paul (who some of you may know as the character "Gay Homeless Guy" in my old short film 'THE REAL WORLD: HOLLYWOOD') runs a marine biology camp located two and a half miles by water from the city of Avalon in Toyon Bay.  Originally built as a private boarding school in 1929, Toyon boasts modern, state-of-the-art laboratories, aquariums, classrooms and display areas with the untouched natural beauty of Catalina Island's land and sea environments.  And yes, I copied and pasted that out of the program.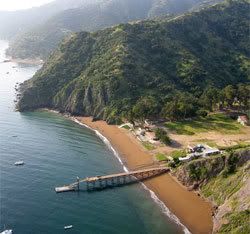 For years, Paul has asked me to come and tell the kids my story and share my experiences of going from 8-year old average kid at summer camp…to a destiny with a heavy metal idol…to stealing cable equipment…to eating leftovers off of dirty plates in the back of a restaurant…to taking on Hollywood…to…well, whatever you'd want to call me now.  But sadly, my schedule just never allows for it.  Well after catching up at a friend's wedding this past Spring- I promised him that come hell or high water…I was going to visit the island this summer and do my big motivational song and dance.  (Technically, I cut the dance number after a wardrobe malfunction in front of the Salem Elementary School 1st Grade…but you get my point.)  So even though this is probably the toughest summer I've ever had in terms of non-stop touring and traveling…I stuck to my word and I stepped right off the plane and onto a boat.
Shockingly (for those who follow these blogs)…there was not one bad experience on the boat for me!  You'd think there would be some story about vomit, dead things, or getting stranded in O'Hare…but no.  Perfect trip!  I arrived and got to tour a bit of the island and see the facility.  And of course, I also got to educate myself on the local ghost stories and Catalina Sea Camp tales.
You wouldn't believe this camp!  Scuba diving, sailing, cooking…I was shocked.  20 something years ago when my parents sent me to Camp Avoda (translated: CAMP WORK for those that know the story) they had my 8 year old ass scrubbing toilets and cleaning floors!  I walk into this camp and the kids are all like "Hey Adam Green, would you like a fresh smoothie?  After this we're going to retire to the yacht and learn some more about the sea kelp."  This was not the camp I remember.
I wanted to stay.  Forever.
But pretty soon- the sun was coming down and it was time for me to take the stage and do my thing.  I spoke to some 200 or more kids for about an hour and told them my whole story about how ambition and dreaming really can pay off (if you have Twisted Sister on your side, of course).  I showed clips from all of the various points in my life/career and shared all of my trials and tribulations going from Holliston to Hollywood.  I finished with my usual cheerleading of how no one- not a teacher, a parent, a cop, a boss, a bully…can ever stop them from achieving their dreams.  The best part was showing them the scene from HATCHET where Marybeth tells the story of Victor Crowley and the whole thing is shown in flashback.  A story that I made up and got punished for at camp 2 decades before…was now a real movie.
I answered a ton of questions and then got to meet a bunch of the kids for autographs, pictures, etc.  What an AWESOME group!  So smart, so appreciative, and so energized.  We hung out for far too short a time- and then it was off to bed.  At 7am the next morning I was on another boat and heading back to my real adult life yet again.
In my less than 24-hours at summer camp- it was a good chance to take a deep breath and reflect on everything that's gone on since I was in their shoes.  It's been pretty crazy- but thank God for those years of being young, innocent, and full of dreams.
And thank God they still aren't over for me.
For those of you that were expecting something a little more typical, dark, and funny out of an Adam Green blog…never fear.  My next stop is Vegas and I'm confident there will be material.  And by mid-week I'll be back up to Canada to see if Toronto can put their money where their mouth is and show me a louder crowd than Montreal.  And then…I head back to the airport of doom…O'Hare Airport in Chicago…as Robert Englund, Joleigh Fioreavanti, and I destroy Flashback Weekend with a 3-day HATCHET presentation that is going to blow the windy city away.
And that's just next week.
To the kids at Catalina Sea Camp…thanks for letting me briefly step back into somewhere safe again.  It was a good reminder that things are all right.
Things are all right.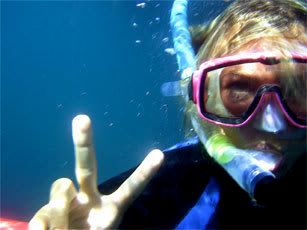 "And when your deepest thoughts are broken
keep on dreamin' boy
cause when you stop dreamin'
it's time to die…"
-Shannon Hoon