Last night, VICTOR CROWLEY received yet another standing ovation.  Following the film's European Premiere in London, the audience at FrightFest gave Adam Green and his latest HATCHET film a full standing ovation – which was only the second time in the festival's 18 year-long history that the audience has ever given a film/filmmaker a standing ovation.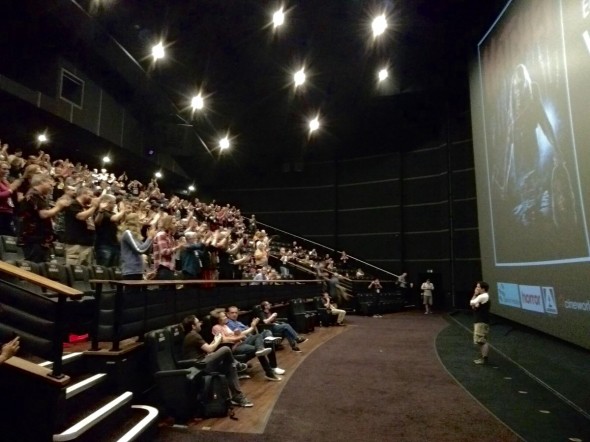 One of the most successful screenings in FrightFest history.
The premiere began with Adam Green paying tribute to the late George A. Romero who was not only the one who convinced Green to make a fourth HATCHET film but who was also the only other filmmaker to ever receive a standing ovation from the FrightFest audience.  It was an emotional night that began with Green speaking from the heart about the painful events that lead to him deciding to bring "Victor Crowley" back.  (Read the whole story in his blog here.)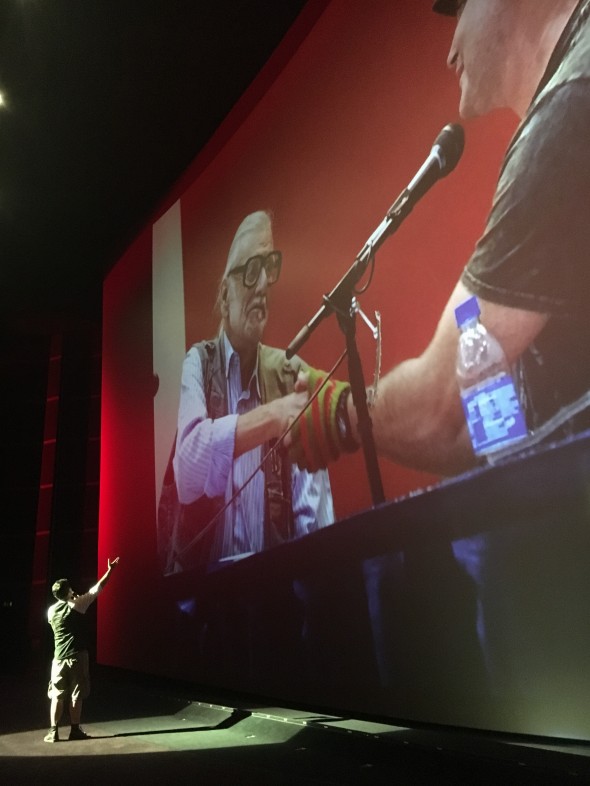 Honoring a master.  If not for George A. Romero this film may have never happened.
What followed was one of the most raucous screenings in FrightFest history.  The packed audience laughed, screamed, cheered, and applauded as VICTOR CROWLEY unfolded on the enormous IMAX screen before them.  We would post the glowing reviews that the film has received so far but as Adam said in his blog announcing the new film… we're hoping that you won't read any reviews or risk having any details spoiled for you before seeing the film for yourself.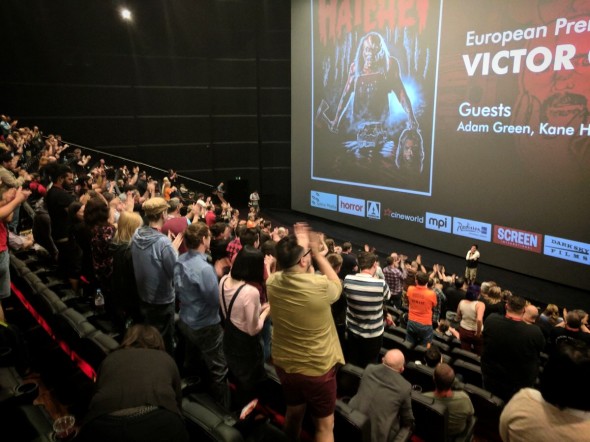 For once even Adam Green was speechless.  Imagine that.
Though we thought that Tuesday night's surprise unveiling/premiere in Los Angeles could never be beat with its two standing ovations… somehow the energy from the fans in London blew away even that.  It was a night that those of us behind the scenes of VICTOR CROWLEY will never, ever forget and easily one of the most memorable nights in the decade long history of the HATCHET franchise so far.  It sure has been a hell of a week for all of us at ArieScope!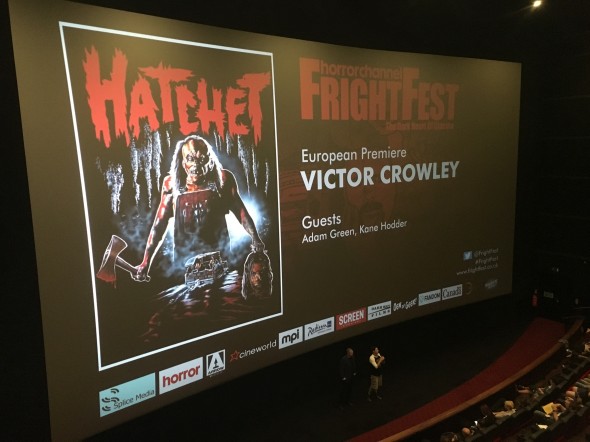 Adam Green and Kane Hodder took part in a 30 minute long Q&A after the film.
Thank you, London.  Thank you for showing us that the long, hard road to make this film was all worth it.  Stay tuned here as Adam Green's "VICTOR CROWLEY TOUR" dates and cities are announced over the coming days.  While some of the dates have now been posted, the bulk of them are coming very, very soon.  If you're a fan of the HATCHET series, trust us… you want to try and see VICTOR CROWLEY on the tour if at all possible.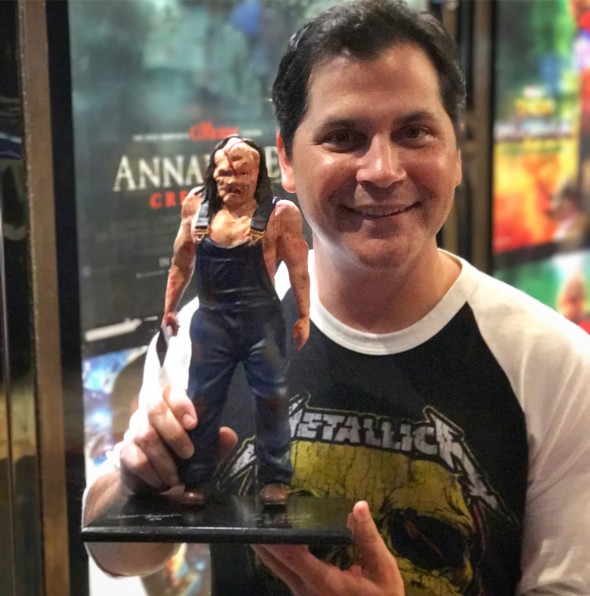 Adam Green displays a fan-made tribute to "Victor Crowley" at the London premiere.